PERSUASION
get what you need
Juliet Huck has spent 25+ years telling other people's stories. From the Enron litigation, a billion-dollar Exxon project, the tobacco litigation trials and the Scott Peterson and Kobe Bryant trials (to name a few), she has been in the forefront of strategic story and visual development in the courtroom for the nation's top law firms and corporations.
As a persuasion strategist, she has assisted in prepping hundreds of witnesses to tell their truth in court during high-dollar, high-stakes litigation.
Juliet's clients call her when the stakes are high, the facts are complicated, guilt or innocence hangs in the balance, vast sums of money are at stake, and when witnesses need help getting through the testifying process. She has testified under oath, was selected as a foreperson on a jury and was a defendant in a corporate lawsuit.
Juliet also has spent years working on healing from her personal childhood trauma. The combination of her personal and professional experiences gives Juliet a unique perspective in helping her clients get the results they are striving for.
PERSAUSION
STRATEGIST
I am the bridge that connects law and real life. When clients come to me, the first thing we talk about is how to explain and present their complicated facts. I ask, "who are we talking to?" Their answer sets the foundation for every project I work on. The field of Persuasive Communications is uncharted territory. Having blazed this trail for over 25 years, I've been retained by some of the nation's most prestigious corporations and law firms, helping secure billions of dollars in decisions.
Discover true stories from those who were called to sit in the witness chair and their journey through the process and beyond. This podcast brings to light the trauma and stress caused by testifying under oath and offers a different approach one can take to prepare to take the stand as well as how to heal after the encounter. As host, Juliet Huck dovetails her 30-year career in the courtroom with her personal healing experience as a breathwork practitioner to create a unique perspective talking with witnesses.
Trauma, Trial, Transformation offers a view, through a holistic lens, of ways witnesses are prepared prior to taking the stand as well as being cared for after leaving the courtroom.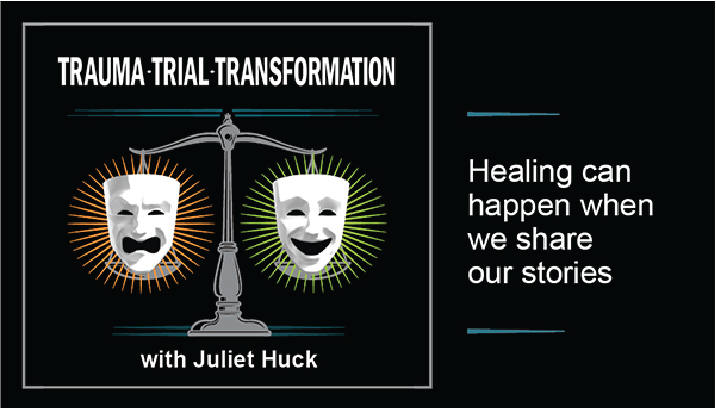 PODCAST
SPEAKER
After working with high profile clients for decades, I share lessons learned in the courtroom. When I speak, my goal is for the audience to have that ah-ha moment when they realize how they can apply these techniques to become an effective persuasive communicator. I speak on creating messages around specific demographics, how to speak to key decision makers in a group setting, developing persuasive stories and the importance of shining a light on prepping witnesses to deal with the mental toll it takes to sit in the witness chair.
BOOKS
The Equation of Persuasion™ is based on my decades of experience as a coach, strategist, and designer of my clients' messages to their methodology identifying those elements that must be kept in balance to land the decision they are seeking. Once I saw the wildly successful results of this unique approach, I knew I had to share these proven techniques with you.
BUY NOW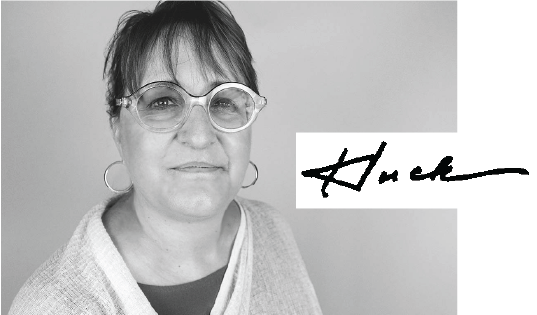 BLAZING A TRIAL IN UNCHARTED TERRITORY
Persuasive Communications Strategist for 25+ years, Juliet Huck has been retained by some of the nation's most prestigious organizations, corporations and law firms. She has assisted in moving billion-dollar projects forward and securing billions of dollars in decisions through her proven process. From the Enron Litigation to a billion-dollar Exxon project she has been   involved in the strategic development and visual communications for some of the corporate world's largest projects to date as well as the nation's top high profile and high-dollar exposure litigation in the country.
As the author of The Equation of Persuasion™ and 50 Ways to Get Your Way (available on Amazon), Ms. Huck has been defining and trademarking this uncharted territory.
Juliet has assisted in preparing 100s of witnesses to bravely tell their truth and has observed the distress sitting in the witness chair can cause in one's life and its lasting effects. This experience has led her launching the podcast Trauma Trial Transformation.. Here you can discover true stories from those who were called to sit in the witness chair and their journey through the process and beyond.
One of her trademarked processes, Persuasive Information Design®, has combined her creative experience with her educational and professional work to create successful results. 
Visually Persuasive Storytelling™, another trademarked process Ms. Huck created and uses, is achieved by working with her clients to combine the audio and visual elements of their projects to strengthen retention levels and direct the decision maker to the desired outcome. Ms. Huck also educates her clients how best to create relationships and build trust with their audience.
Ms. Huck's expertise in persuasive communications includes such high-profile criminal cases that have included Department of Justice against Enron and state cases against Scott Peterson, and Kobe Bryant respectively. She was on the forefront of the Tobacco and Diet Drug cases as lead national Creative Director with a previous litigation support company. Also, included in her experience are corporate and litigation projects through THEHUCKGROUP that include, Fidelity Investments, ExxonMobil's Point Thomson Project (Alaska), Medical University of South Carolina to name a few.  Ms. Huck's impressive client list includes but is not limited to the U.S. Department of Justice, ExxonMobil, Johnson and Johnson, Broadcom, Boeing, Amway, Fair Isaac, Securities Exchange Commission, DIRECTV, Investments, Kaiser Foundation, Medical University of South Carolina, Enterprise Rent-A-Car, Lamps Plus, State of California, and the State of Colorado. The firm has been retained by some of the nation's most prestigious law firms that include, O'Melveny Myers, Kirkland & Ellis, Skadden Arps, Irell & Manella, King Spaulding, Winston Strawn, Brinks Hofer, Jeffer Mangels Butler & Marmaro, Greenberg Traurig, and Norton Rose Fulbright. (see website for complete list)
She formed THEHUCKGROUP in 1998. She sits on the board of the Creative Healing Arts Center in New Mexico.BLA